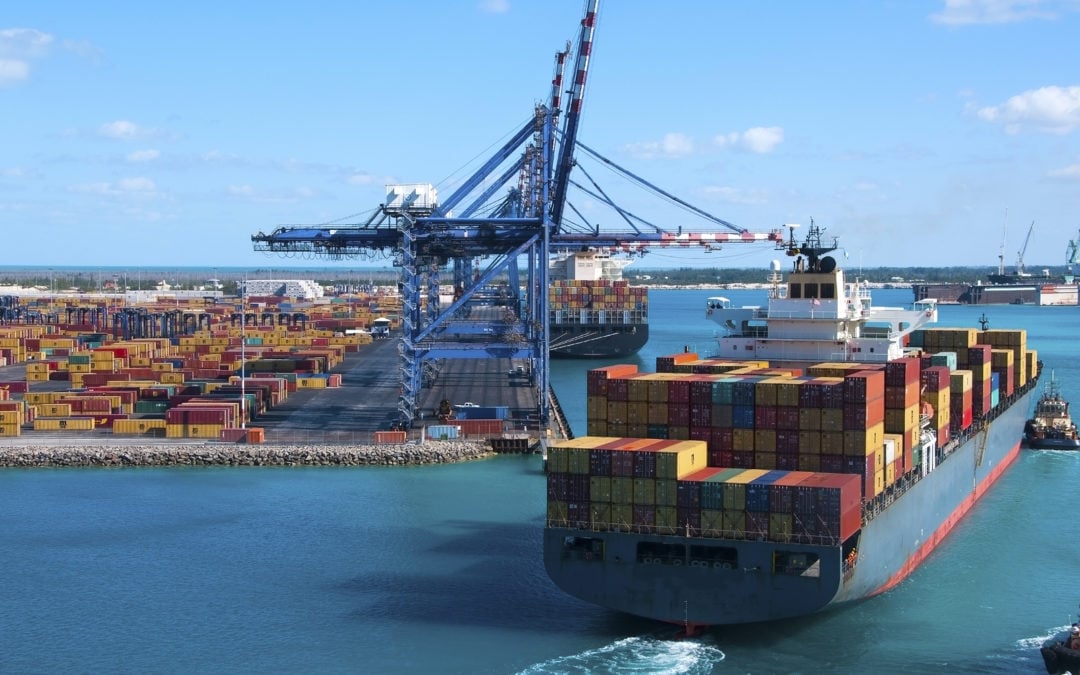 Ocean rates were stable this past week, kept up by tightened capacity to meet the low demand. Some carriers announced they were reinstating a small number of sailings from Asia to the US in June, and others announced increased rates to Europe from Asia. This may be partly due to carriers overestimating how low demand would fall, but there are also signs of increases in bookings. Some forwarders report a muted seasonal-driven uptick in US orders, while some indicators suggest supply chain activity is picking up in Europe as many countries ease restrictions. Shipments out of South East Asia indicate that while China has regained its pre-COVID-19 level of interest, it is no longer as dominant as it was last year, with its share dropping 5 percentage points to 90%. China-US West Coast prices (FBX01 Daily) down by 2% since last week to $1636/FEU. Rates are 32% higher than rates in 2019 at this time. On a positive note China-US East Coast prices (FBX03 Daily) are just 1% lower than last week, reaching $2578/FEU, and are even with rates for this week last year. However, Shanghai Containerized Freight Index spot price per 40-foot equivalent unit for transport to the U.S. West Coast recently reached $2,097 last week, up 25% from the week before to the highest price this year.
Ocean freight has seen a lot of turbulent waters in the wake of COVID19. With last month there being tens of thousands of seamen stuck on ships long after they were scheduled to return home after months at sea because replacement crews simply could not get there to relieve them. Crewmen who are due for relief after working up to three months beyond their contracts could not be replaced since at the same time, an equal number can't travel to replace them, and they are then out of work. This added stressor does nothing to streamline the current rockiness you'll experience with ocean freight shipping.
In addition, China's supply chain saw a great deal of congestion. Air ports were opening up their terminals for exporting goods which lead to crowded terminals and many airports not being able to meet the requirements for handling strict health and safety constrictions. This is leading to some exporters looking to increase their ocean freight transport as the possible solution to increasing their loads. However, the availability of truck drivers to move freight to the ports is also tighter than usual.
While congestion still remains an issue, Chinese manufactures are resuming regular business and American stores that were once closed are now opening their doors once again. While operations are slowly beginning to return to normal practices for some businesses, the American economy has not increased the demand for most goods. Cargo import numbers have nothing to do with retail sales or employment rates, rather the number of containers being brought into the country, so ocean freight volumes will continue to stay below traditional levels until the market recovers.
Arrival schedules for May and June have been set and U.S. ports will likely see double-digit declines in inbound capacity compared to March and April. Whether carriers will keep blanking sailings on the same frequency into the third quarter remains unknown, but not for too long. If mass cancellations extend into July at the elevated May-June levels we've witnessed, it means that carriers are not receiving enough bookings from shippers. This implies a weak recovery after social distancing restrictions and mandatory closures are lifted. Hopefully, carriers move back in the direction of pre-coronavirus scheduling levels and demand increases.