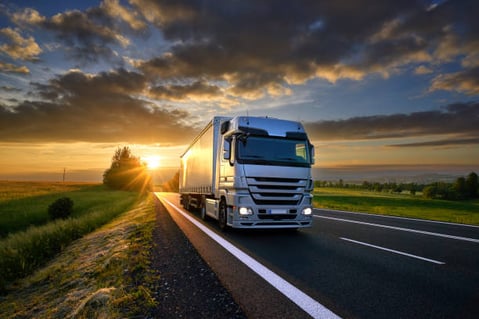 Everyone is trying to see as far down the road as possible to best figure out how to weather the current circumstances. For the truckload industry, the truth is that the forecast is bleak with minimal reason to celebrate in the near future. Most experts are putting out figures showing the U.S. GDP declining by 11% from the 1st Quarter to the 2nd Quarter and the Goods Transport Sector (the sector often seen as an indicator of the trucking industry) declining by 24.1% during that same time. While even the most prolific health officials cannot give us an accurate timeline of what to expect for the future of COVID-19, they do agree we have not seen the peak yet.
Many believe the load boards are not telling the full story. To truly understand the trucking industry right now you have to break it into segments and view Reefer, Dry Van, and Flatbed separately. You also have to add in what we know and the most logical hypotheses only as too much speculation begins to skew predictions exponentially as more time passes. The fact that rates are rising on load boards is masking the fact that more than 50% of carriers say they are making far less than they did a year ago. The main issues being no back hauls and driving long distances to pickups. A survey conducted by Overdrive found 60% of smaller fleets (10 or less tractors) reported a decline in freight demand during March and 41% of larger fleets (11 or more tractors) reported a decline in freight demand. Approximately 50% of all respondents expect the freight market to decline further during the month of April.
Flatbeds
Demand for flatbeds and specialized carriers declined first. They are historically a bit higher $/mile on load boards than dry van, and a little lower than reefers. Overall there has been little fluctuation in the $/mile between December 2019 and March 2020, but the number of loads has been slashed. Lumber prices are falling on the futures markets as we enter the construction season during a pandemic that has yet to see its peak – flatbed and specialty haulers are looking like they are in for a rough ride for at least the next couple quarters of 2020.
Dry Van
Dry van saw a steep $/mile drop from January to February with an equal rise from February to March. It is likely this rise will continue into and through April as stores continue their best efforts to keep products on the shelves that households deem necessary to stockpile. However, the dry van boom is likely only temporary as all predictions point to freight declining overall as manufacturing slows across the board. Best case scenario is COVID-19 is contained as quickly as possible, all segments of the economy try to ramp back up as quickly as possible, and there are enough materials and goods at the ports and on the way from China to sustain our factories and the trucking industry as a whole.
Reefer
Reefers have fared well and will continue to maintain a little better during these times than other haulers. Food being deemed the most essential of all items, stores cannot keep frozen and refrigerated items in stock and manufacturers are producing at maximum levels since they are not obligated to follow any quarantine or stay-at-home orders. Additionally, we are entering produce season which is a high point for reefers every year. Supply and demand of the produce market is expected to remain constant despite the current situation.
Overall, the best thing carriers can do is diversify. Fleets devoted to one industry are doomed if the shippers in that industry are deemed non-essential or economic factors lead to decreased output. The trucking industry is also heavily affected by the region; for example, the grocery stores in the Dakotas need stocked just like everywhere else. However, with the oil business dwindling in the US in response to the glut brought on by Russia and Saudi Arabia, there are no back haul loads for trucks.
While the 2nd quarter will clearly be rough for so many, the decline is likely to plateau in the 3rd quarter and the market will begin rising in the 4th as long as the peak of the pandemic is in April or May. We hope to enter 2021 with steam but what we learned entering 2020 is that shippers with even the best plans could not account for such a tumultuous jolt to supply and demand caused by a pandemic.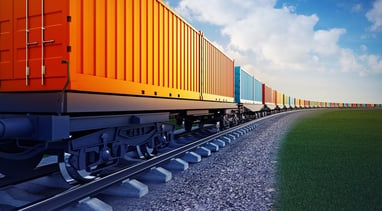 The decline in carload merchandise moving is still down compared to a year ago and a month ago as ports are still seeing fewer ocean carriers arrive with goods and materials. Additionally, there are fewer containers leaving ports as the US manufacturing sector is decreasing output. Other commodities rail has long depended on, such as coal, are down in staggering numbers (17.8%) the first 12 weeks of this year compared to the same time 2019. The CARES Act, the most recent Coronavirus stimulus package from Washington, has many provisions for rail workers including unemployment benefits, sickness benefits, and additional funding for transit agencies as well as the National Railroad Passenger Corp.

In a rare bit of good news in air freight, pilots for United Parcel Service (UPS) approved a 2-year extension to their current labor agreement. Air freight has thus far been the transportation mode to experience the worst effects of the global pandemic as international air travel plummets to historic lows. There are new rounds of flight cancellations daily as people look out a month or further and see no improvement in the situation. The stimulus package will provide some relief for airlines, but many feel it doesn't go far enough. While prices are still elevated for air freight, many believe they are plateaued now as the demand has rapidly declined in light of the constricting economy.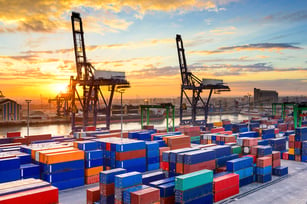 One positive and unintended outcome of the oil production war between Russia and Saudi Arabia is ship owners electing not to install "scrubbers" because of the reduced cost of low-sulfur fuel. Ocean carriers were required by IMO-2020 to reduce emissions drastically; some opting to switch from bunker fuel to the low-sulfur diesel and others opting to install systems that clean emissions produced by bunker fuel. This new development in low oil prices is benefitting nearly all sectors of transportation, but in light of IMO-2020 it can be argued ocean freight is benefitting the most.
Unfortunately, lower fuel costs is not nearly enough to make up for the global economic downturn at the hands of COVID-19. Ocean carriers are cancelling sailings daily citing empty capacity and no opportunity for back hauls which would leave their ships and crews stranded at foreign ports. Additionally, with how quickly changes are being made by governments regarding quarantined areas and international travel – no vessel wants to take off for a port only to learn halfway there it is going to be closed.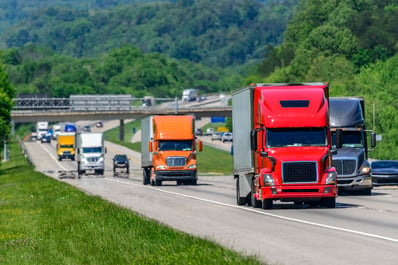 The LTL market, as a whole, is the most stable of the transportation markets and it is still volatile. While carriers continue to do their best with an aging workforce, a driver shortage, and a pandemic that has most people staying home pickups have dropped off and transit times have increased. Drivers are stretched so thin, many shippers are reporting drivers are skipping them if they have to wait to get loaded. Furthermore, the hub and spoke networks are filling with return shipments as drivers report showing up to consignees who are closed or not accepting deliveries for safety measures. Rates in the LTL market have remained a bit more consistent than those in the truckload market, but there are some reports of increases that are expected with the decline in capacity. The biggest thing to watch with LTL shipping at this time is to make sure the consignee will be there to accept the delivery and many carriers are adding surcharges for going into certain areas.